COMT 2020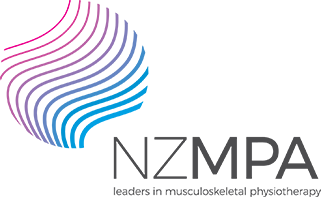 COMT 2020 courses are now taught across eight two-day weekend courses, with courses being held in Auckland, Wellington and Christchurch.
A course participant will complete Cervical Spine and Upper Quartile or Lumbar Spine and Lower Quartile weekends in sequence, and can complete COMT all in a calendar year, or take up to five years to complete all course components.
Complete all eight weekend modules to gain your COMT from NZMPA.
COMT is available exclusively to NZMPA Members. Please contact admin@nzmpa.org.nz to enquire about membership.
COMT is available to NZMPA members only, and an Early Bird Rate is available till midday Friday four weeks prior to the course start date. Email admin@nzmpa.org.nz for your discount code.
NZMPA Member Early Bird Rate is $520.00 incl GST / NZMPA Member Rate is $600.00 incl GST thereafter.
Booking four or more courses at one time? The multi-course discounted rate is $480.00 per course incl GST.
Please email the office admin@nzmpa.org.nz  for each multi-course individual and we will set up an individual multi-booking discount code. Note that any cancellations of the multi-course bookings will result in requiring the difference of each course to be paid. 
Click on the course icons below for more information.
Cervical Spine & Upper Quartile
2020 Locations: Auckland, Wellington
Lumbar Spine & Lower Quartile
2020 Location: Christchurch
HVT Review & Update
2020 Locations: Auckland, Christchurch
HVT Review & Update is a one day course that can be completed at the conclusion of the other eight COMT weekends or a standalone for previous Dip MT, PGD and COMT course members. Available for NZMPA members and non-members.