New Zealand Manipulative Physiotherapists Association 50th Anniversary Symposium
Saturday 15th June | Auckland University of Technology | Auckland | New Zealand
Held at the Physiotherapy Building A at AUT's North Shore Campus, this is going to be an energetic Symposium.
Bill Vicenzino is the keynote speaker, with other leading International and National speakers on the day.
NZMPA 50th Anniversary Symposium Programme
Keynote Speaker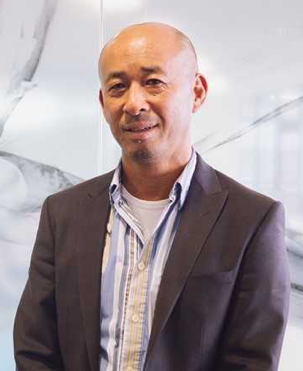 Prof. Bill Vicenzino
Bill enthusiastically pursues an understanding of the best approach to managing musculoskeletal conditions, and to its dissemination. He focuses his scholarship in the areas of injuries related to physical activity and sports participation. He achieves this as the Chair in Sports Physiotherapy, Director of the Master of Physiotherapy (Musculoskeletal, Sport) and Sports Injuries Rehabilitation and Prevention for Health (SIRPH) research unit at the University of Queensland (Australia). His PhD (2000) focused on mechanisms of spinal manipulative therapy and resulted in publication of an evidenced based theoretical model for this physical treatment. His recent book 'Mobilisation with Movement: The art and the science', which evolved from those early studies, was in the top 10 best sellers at Elsevier Health [Health Professionals Category] in its first year of publication. Lately his clinical research has focused on treatments for conditions such as lateral elbow and hip tendinopathy, chronic ankle instability and patellofemoral pain. He has published a number of randomized clinical trials attracting NHMRC funding and being published in high impact medical journals (BMJ, Lancet, JAMA). Bill has over 200 peer reviewed papers, 2 books, 26 book chapters and over 300 invited workshops, seminars and conference presentations.
Invited Speakers
Gail Sowden
Gail is a Consultant Physiotherapist within the National Health Service and a Research Fellow at the Research Institute for Primary Care & Health Sciences, Keele University, UK. Within the Institute, she is involved in world leading musculoskeletal research (e.g., STarTBack, IMPacT Back, BEEP, SWAP trials).  She has particular expertise in developing complex interventions and in delivering training and support packages to equip clinicians to deliver them. She is also a member of the Arthritis Impact Accelerator Unit, where she supports the implementation of stratified care into policy and practice.  She is the Staffordshire and Stoke-on-Trent Partnership NHS Trusts' Allied Health Professions lead for pain and provides leadership and clinical input to an award winning interdisciplinary pain service. She leads and contributes to the development of nation policy and practice (e.g., national standards and competencies; Clinical Guidelines; Chair of the British Pain Society's Pain Management Programme Special Interest Group (PMP SIG) Committee; Member of the BPS's Academic Scientific committee) and is a National Institute for Health and Care Excellence (NICE) Fellow Alumni. She publishes in peer reviewed journals (e.g. Lancet, BMC Musculoskeletal Disorders, Annals of Family Medicine), is involved in curriculum development and delivery, delivers post graduate clinical skills courses internationally and has presented at a number of international and national conferences.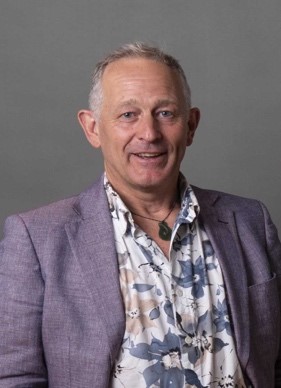 Prof. Haxby Abbott
Prof. Haxby Abbott is Director of the Centre for Musculoskeletal Outcomes Research (CMOR), and Research Professor in the Orthopaedic Surgery Section of the Department of Surgical Sciences, Dunedin School of Medicine, University of Otago.
His research includes clinical trials, health economics, outcome measure clinimetrics, and clinical programme development and evaluation.  Haxby trained as a manual therapist in Stanley Paris's programme in the United States.  He has formerly served as the Editor-in-Chief of the Journal of Orthopaedic & Sports Physical Therapy (JOSPT), Editor of the New Zealand Journal of Physiotherapy, and Programme Director of the Southern Physiotherapy Symposium.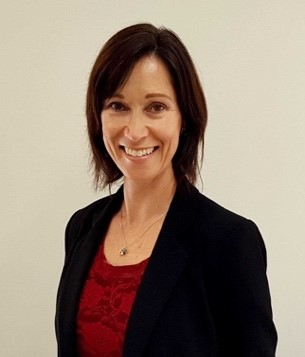 Dr. Angela Cadogan
Angela is a New Zealand registered Physiotherapy Specialist (Musculoskeletal). She has a PhD in Musculoskeletal Diagnostics with a sub-specialty in shoulder pain. She works clinically in a private practice specialising in shoulder conditions, and runs a diagnostic shoulder assessment service in the Orthopaedic Outpatient Department at Burwood Hospital (Christchurch, New Zealand). Angela has a clinical and research interest in the diagnosis of shoulder pain and teaches online and other courses for physiotherapists in the diagnosis and management of shoulder pain.  Angela has been a Tutor with the NZMPA, teaching on the Certificate of Orthopaedic Manual Therapy (COMT) courses.
Dr. Mark Laslett
Mark is a Life Member and past President of NZMPA.  He graduated as a physiotherapist in 1971, completed the Diploma in Manipulative Therapy in 1976 and the Diploma in Mechanical Diagnosis and Therapy in 1991. Mark has been a lecturer for both the NZMPA and McKenzie Institute International at various times. He has over 40 publications, contributed chapters to two multi-author books and published his own text Mechanical Diagnosis and Therapy: The Upper Limb. Mark graduated with a PhD from the University of Linköping, Sweden in 2001.  He was a senior Research Fellow for AUT University from 2008-2012. He became the first physiotherapist to be registered as a Physiotherapy Specialist in February 2014. Mark was made an honorary Life Member of PNZ in 2014.  Mark's main areas of clinical and research interest include painful musculoskeletal disorders of the spine and extremities with special emphasis on persistent low back, neck and shoulder pain, and musculoskeletal diagnostics.
Focussed Workshop Presenters
Prof. Wayne Hing
Wayne is a Life Member and past President of NZMPA.  Currently he is the Head of Physiotherapy at Bond University (Gold Coast, Australia) and sits on the Australian Physiotherapy Council National Accreditation Board.  Wayne qualified 35 years ago. His postgraduate studies have included DipMT, Masters in Exercise Physiology and PhD in Anatomy.  Wayne spent 19 years at Auckland University of Technology and is coming up to 8 years at Bond University.  Wayne has published  in excess of 100 journal articles and published 3 books centred around the Mulligan Concept.  Wayne has a long service history with the NZMPA, New Zealand College of Physiotherapy and PNZ during his time in New Zealand, and he claims to still not be an Australian!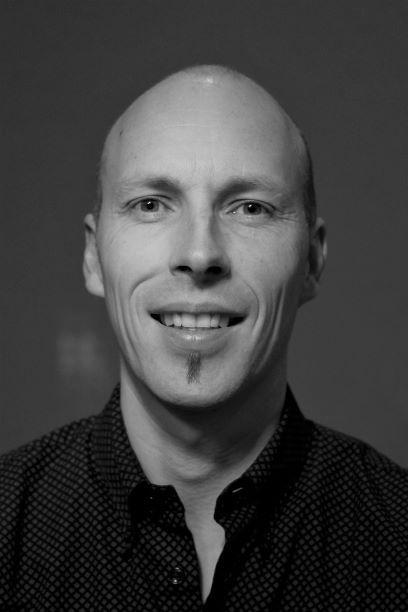 Dr Ewan Kennedy
Ewan is a member of the Education Committee for NZMPA. He is a lecturer in the School of Physiotherapy at the University of Otago, Dunedin, New Zealand with a focus on musculoskeletal injuries, particularly the cervical spine. He completed his PhD in the clinical anatomy of the anterior neck muscles in 2008, and has since developed a research interest in concussion and neck injuries.
This interest evolved from having expertise in the neck and noticing multiple areas of overlap in neck and concussion injuries. In 2016 Ewan received a Postdoctoral Fellowship in Orthopaedic Manual Therapy supported by the Alumni of the University of Otago in America Inc. to investigate "How does the neck contribute to persistent post-concussion symptoms?" This research continues to help raise awareness of and characterise neck-related issues in concussion, particularly in people with persistent symptoms.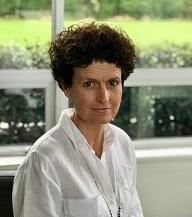 Jillian McDowell
Jillian graduated as a physiotherapist from University of Otago in 1990 and has been in full-time private practitioner in Invercargill, for 25 years.  She has been an NZMPA member since 1995 and gained her Diploma in Manipulative Therapy in 1997. Since 2010 she has been teaching Mulligan Concept courses both nationally and internationally and is currently the MCTA International Chair.  Jillian has published in Manual Therapy and contributed to two textbooks, specifically on Mulligan Concept annotation. Jillian is currently an executive member of the Physiotherapy Acupuncturists Association of New Zealand (PAANZ), the Physiotherapy NZ Professional Development Committee, an independent advisor to the Health and Disability Commissioner of New Zealand, and an auditor for the Physiotherapy Board of New Zealand.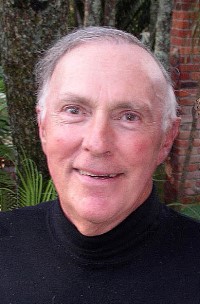 Brian Mulligan
Brian is a Life Member of NZMPA.  He qualified as a physiotherapist in 1954. Brian has received many awards and honours but to receive the prestigious Geoffrey Maitland Award (for the Advancement of Clinical Practice in Orthopaedic Manipulative Physical Therapy) from IFOMPT in 2016 for his contributions in the manual therapy field was a highlight not only for him but the whole NZMPA family.  Brian acknowledges Freddie Kaltenborn, Geoff Maitland, Bob Elvey, Robin McKenzie and Jennie McConnell for their contributions to his knowledge and success.  He has been involved in teaching manual therapy in New Zealand since 1970 and began teaching internationally in 1972. He has now taught in every continent except Antarctica.  This year will be his final year of teaching.  He is committed to lectures in South Africa, Spain, Mexico, Taiwan, and of course here in Auckland at this symposium.   This will be the final time people will get a chance to see Brian formally teach in New Zealand, before he retires!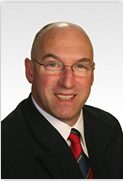 Dusty Quinn
Dusty is a past President of NZMPA.  Dusty completed his undergraduate work at the University of Ulster (Northern Ireland), Masters in Manipulative Physiotherapy at the University of Otago in 1997 and became a registered Physiotherapy Specialist in New Zealand in 2017.  After working for several years in the UK, Dusty moved to New Zealand in 1991 and finally settled in Dunedin where he is an owner and director of Back in Motion.  Dusty has been involved in undergraduate and postgraduate Manipulative Physiotherapy education at the University of Otago along with a tutor for the NZMPA.  From 2003-2004 Dusty was Vice-President of PNZ.  Dusty's clinical experience and expertise currently assists the New Zealand Board of Physiotherapy on professional matters.  Furthermore, Dusty has been involved in ongoing research project, within the School of Physiotherapy (University of Otago) looking at the impact of cervical spine dysfunction and concussion.