HVT UDPATE + Review 2021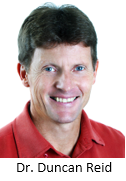 Cervical Manipulation is a restricted activity with the HPCA, to be performed only by Physiotherapists, Medical Doctors, Chiropractors and Osteopaths. A second component of the HPCA is the requirement to maintain your competence in these areas. Weekend 9 of the COMT Programme is designed to allow participants to further advance their skills in the area of HVT to the neck but also other spinal and peripheral joints. Whilst there has been revision in the other weekends of these techniques, this weekend allows the participants to peak their knowledge and skills. This weekend can be taken at the conclusion of the other 8 weekends or a standalone for previous Dip MT, PGD and COMT course members.
This one-day course should ideally be done every few years to remain up to date.
2021 NZMPA Member Rate $275* incl GST
2021 Non NZMPA Member $325 incl GST
*Contact [email protected] for your NZMPA Member discount code
Book through PNZ Events Directory: