TE ATATU SOUTH, WEST AUCKLAND (Absolute Physiotherapy)
Sole practice for sale situated inside Club Physical gym for past 20 years with excellent well-established client base.
-Part of Te Atatu South Health Group (Doctors ,Midwives,Pharmacy and Dentist)
-Lease in place till 2028
-Fully Accredited with HADANZ
-ACC contracted with scope to increase contracts through gym for other services
-Includes all equipment , plinths, computer and database (current PMS -Peak)
-Owner is changing professions so would be walk in sale, but willing to negotiate a deposit and installment sale.
-POA with financials available for genuine interested parties
This is an ideal opportunity to purchase an already existing practice either as a first time owner or as a satellite or further clinic for  a larger practice group.
Enquiries to grantpatten3670@outlook.com  0210538640
Physiotherapy Partnership Opportunity – Taupo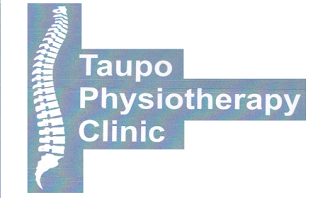 An ideal opportunity has arisen to share in an existing, and highly successful Physiotherapy Practice in Taupo. We are a longstanding, busy and dynamic ACC accredited Private Practice.
Established in Taupo for over 21 years.
Operating from purpose built premises with 6 treatment rooms.
We have an excellent mix of regular and loyal clientele.
Highly supported by local doctors, regional specialists and hospitals.
The clinic runs 3 FTE and 2 management and reception staff.
We are fully computerised using Gensolve Practice Management for all clinical notes and billing, text reminders etc.
We treat acute, sport, post operative and general musculoskeletal conditions to more chronic and complex cases, including gym rehabilitation and pain management contracts.
Annual turnover and full clinical statistical data is available to be viewed by genuine potential buyer or partner.
A solid lease agreement with landlord has excellent terms and lease price.
This would be a great chance for a dynamic and motivated Physiotherapist to make a career move to owning his or her own business. Taupo is the Adventure Capital of the North Island, not only offering beautiful scenery of lake and mountains but many activities including fishing, tramping, skiing, golf and mountain bike riding. Central living to major cities, coasts, mountains and wine regions gives you a lifestyle and a professional living wrapped in one.
Genuine enquiries only.
Contact Rowan Cunningham at rowan@taupophysio.co.nz or 0272 272 086.
All enquiries will be treated in strict confidentiality.
Physiotherapy Partnership Opportunity
An ideal opportunity to share ownership in an existing physiotherapy private practice in West Auckland.
A partnership is available as the clinic is expanding and needs a dynamic, motivated physiotherapist keen to make the career move to owning his/her own
usiness. Full ownership will be an option in the future.
If you are a hard-working team player, this is the role for you. The clinic is ACC accredited and was established thirty years ago.
The clinic is situated opposite the local shopping centre and has a loyal patient / doctor / specialist referral base and an excellent reputation in the community.
The clinic treats a diverse mix of clients; occupational, sports and leisure conditions from acute to chronic including gym rehabilitation.
The clinic provides specialist manual therapy to a wide range of clients with an emphasis on self-management, client education and rehabilitation programmes.
Options can be discussed.
All applications will be treated with strict confidentiality.
Contact Maureen at maureen@masseyphysio.co.nz or mobile 0272 572 210.
West Coast Opportunity
A part time chiropractic practice, established 13 years ago, is for sale in Westport. The sole practitioner is leaving due to family reasons and this presents a prospect for a private physiotherapist to step in to an established business, with good potential for growth.
There are currently no private physiotherapy, osteopathy or other chiropractic services in Westport, resulting in a comfortable workload with no marketing required. Overheads are exceptionally low.
The practice is available with or without a satellite clinic at the Murchison Hospital, and there is potential for further satellite clinics to be developed (Karamea/Reefton) if desired. Treatment services are currently based around spine care, but any flavour of manual therapy would be appreciated by the populace.
This could be a great chance for a young practitioner to hit the ground running and become established. Westport is surrounded by bountiful opportunities for outdoor enthusiasts.
For more information contact Rowan Miller at rgmiller@maxnet.co.nz, Phone 021 106 8461 or see our website www.millerchiro.co.nz
Practice for Sale

Well established, certified sole practice in Kaikoura which is situated within the Integrated Health Facility alongside the Medical Centre and Hospital. It is currently in temporary rooms while a new complex is being built and due to be completed in July 2015. Purpose built rooms will be available for lease from the Canterbury District Health Board in the new complex comprising 2 treatment rooms and a rehabilitation gym. The reception area, office and waiting area will be shared with the Hospital and Medical Centre.
Current staffing levels are 1.5 FTE physiotherapists and an Office Manager working 32.5 hours per week. The physiotherapy hours are shared by the two directors. One of the directors wishes to move away from Kaikoura to be closer to family and the other is wishing to focus on another unrelated venture. She is willing to work with the new owner to assist with transition and would be available to work over the winter months if required.
There are a total of 3 computers – the server in the office and 1 workstation in each of the 2 treatment rooms. We are fully computerised using Peak software for notes, bookings, billing, cash book, payroll and GST.
The practice has a contract with the Canterbury District Health Board to provide inpatient and outpatient services for 20 hours per week and is on the EPN contract with ACC. Other contracts include Falls Prevention, Return to Work programmes, PGAP and FRP.
Few places in the world can boast of such natural wonders as those offered by land and sea in Kaikoura. The scenery is stunning with the snow-capped mountains coming right to the sea. The seaside settlement is the most northern district in the Canterbury region located on the east coast of the South Island and has a population of 3500. It is 2.5 hours' drive from Christchurch, 1.5 hours from Blenheim and only 2 hours from Picton. The region offers many activities including fishing, surfing, tramping, climbing, mountain biking, skiing and diving.
Visit our website www.kaikouraphysiotherapy.co.nz and email kkphysio@xtra.co.nz for further details.
Opportunity to Own or Partner an Existing Successful Physio Practice

Looking to be your own Boss?
Check this out……..
Highly successful, expanding business in Hamilton, New Zealand.
We are a long standing, busy and dynamic ACC accredited private practice established for 20 years and with the current owner for 10 years.
Wide referral base from Medical Centres and specialists, including a busy and supportive Medical Centre that is situated right next door, and about to expand further onsite.
There are two additional clinic sites, one at a private school and the other based at the University. The University site runs at full capacity and is highly supported by the local onsite doctors, trainers and staff. The main clinic has 6 treatment rooms and gym.
The clinic runs 4 FTE physiotherapists and has two top rate reception and management staff. We are fully electronic and mobile, along with full electronic notes and billing.
We treat a variety of clientele, from acute, sports, post-operative and general musculoskeletal conditions to more chronic and complex cases. Excellent mix of regular and loyal clientele.
We work with Sports Teams and have contracts with: High Performance Sport NZ athletes, Hillary Scholar Athletes, Senior Club Men's Rugby Teams, Rugby 7's, Soccer, Senior Club Netball and Track.
Current owner intends to specialize with a NZ sports team but wishes to either work for new owner or within a partnership role. Options can be discussed further.
Solid lease agreement with landlord with excellent terms and lease price.
Annual turnover and full clinical statistical data available to be viewed by genuine potential buyer or partner.
Please contact Melissa on 021 133 4106 or on performanceplusphysio@xtra.co.nz. Genuine interest only, please.
Clinic for Sale?
I am looking to buy a small to medium sized physiotherapy clinic with a steady client base within the Central/East Auckland area.
Please contact Alex on alex_lyosha@yahoo.co.nz or 021 333 476.