HVT UDPATE + Review 2021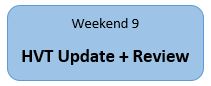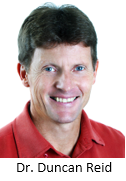 Cervical Manipulation is a restricted activity with the HPCA, to be performed only by Physiotherapists, Medical Doctors, Chiropractors, and Osteopaths. A second component of the HPCA is the requirement to maintain your competence in these areas. Even though HVT may not be a focus of your practice maintaining and reviewing your assessment and manual treatment skills in the neck is a key component of safe and effective practice. This one day update will cover assessment, mobilisation and HVT predominately to the Cervical and Thoracic region as well as some revision to lumbar spine. Case studies will be used to foster clinical reasoning. It will also cover the latest cervical screening guidelines. So if you are treating cervical and thoracic spine patients, you have 3 years or more clinical experience and/or completed a relevant post graduate course of study such as the NZMPA Dip MT, the COMT or one of the post graduate programmes from Otago or AUT, this will be a good course for you to review your skills.
Quote from past attendee. "This was a great course, I had lost confidence in my ability to assess the neck in a consistent and logical way, I had developed some bad habits and had stopped using some techniques either because I did not really understand them or know how best to use them. I left the weekend more confident and motivated to treat my neck patients more effectively" ANON
This one-day course should ideally be done every few years to remain up to date.
*This course is not suitable for new graduates.
NZMPA Member Rate $275* incl GST
Non NZMPA Member $325 incl GST
*Contact admin@nzmpa.org.nz for your NZMPA Member discount code
Book through PNZ Events Directory: