Occupational Therapist / Physiotherapist – Wheelchair and Seating Solutions
Permanent or fixed term
Rehab Plus – Point Chevalier
$60,250 – $77,188
Auckland DHB – Mobility Solutions
 Recognised as an international centre of excellence, Auckland DHB is renowned as New Zealand's largest teaching hospital, offering 19 national specialist services.
The Mobility Solutions team are an inspirational group of Physiotherapists, Occupational Therapists and Technicians who assist people of all ages and abilities to achieve their mobility goals.
The role
With access to the latest equipment and technology and an onsite workshop for customisations to chairs and equipment, this role is hands on, practical and will challenge you to think creatively to develop tailor-made solutions.
Comprehensive assessment of clients' mobility and seating needs
Set mobility goals with client and continually evaluate
Recommend mobility and seating solutions
Configure equipment to meet individual requirements
Skills and experience
3 + years post-grad OT/PT experience
Previous experience in wheelchair and seating
Current NZ registration + APC (or in process)
Full, clean driving license
What's on Offer?
At Auckland DHB, we encourage our staff to "aim high" and offer fantastic opportunities for professional development as well as other generous perks such as:
Comprehensive support for CPD
Subsidised gym memberships
Discounts at national retailers
Free parking at Rehab Plus
To apply, please visit –http://www.careers.adhb.govt.nz/  job number AUC04007
We are open to candidates looking for a permanent or fixed term opportunity. Please clearly state your preference in your cover letter.
To find out more about this service or to visit us and see what we're about, please contact Liz Turnbull, Team Leader at LTurnbull@adhb.govt.nz
For questions about your application, contact Yasmin Hirst, Recruitment Consultant at yasminh@adhb.govt.nz
April 2019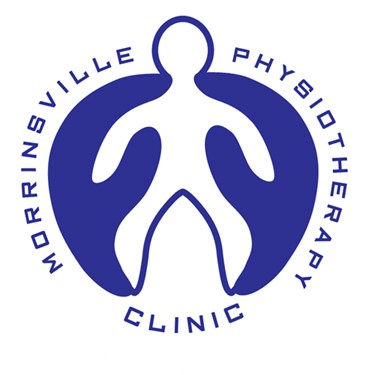 Physiotherapist (Full-Time) – Morrinsville, Waikato
This is your opportunity to join an excellent physiotherapy team in an inspiring practice, treating a wide variety of clients. Manual therapy, exercise prescription and rehabilitation are the hallmarks of our practice.
The principal is an experienced physiotherapist who enjoys mentoring and passing on his knowledge to his staff, and undergraduate and postgraduate physiotherapy students from the Auckland University of Technology. He has postgraduate qualifications in both Manipulative Therapy and Sports Medicine. He also has extensive experience with high performance sport athletes, having been involved with two New Zealand National Men's Sports Teams (Hockey and Football), and also attending three Olympic Games and three Commonwealth Games, as a Team Physiotherapist, over a ten year period.
Opportunities to be involved with local sports teams are available. In-service training and professional support is provided regularly. The Morrinsville Physiotherapy Clinic is an accredited practice. New graduates welcome. Mentoring provided.
Morrinsville is a provincial town in the Waikato region of New Zealand's North Island, with a population of approximately 7,000. The town has excellent facilities and is an easy 25 minute commute to Hamilton, with a population of 161,000.
The Waikato region is easily accessible to both East and West coast beaches, bush walks, mountain biking, water sports, fishing and snow sports, so you can optimise your weekend activities and down time. Travel to Auckland by car from Hamilton or Morrinsville is only 1 hour 40 minutes.
If this opportunity interests you, I would love to hear from you. A full time physiotherapy position is available to start immediately, although there is a degree of flexibility with a starting date if required. Applications close 31st July 2019.
Please email your CV with a cover letter – in confidence to Gavin at: gavin@morrinsvillephysio.co.nz or contact Gavin if you have any questions regarding the position via email or phone 07 889 7474
All applicants must have a current New Zealand Annual Practicing Certificate.
Check out our website: www.morrinsvillephysio.co.nz
April 2019

PHYSIOTHERAPIST POSITION IN HAMILTON
FULL AND PART TIME OPPORTUNITIES AVAILABLE
Check this out …
• Highly successful expanding private practice in Hamilton, New Zealand.
• We are looking for a qualified NZ registered physiotherapist to join our team full or part time.
• We are a long standing, accredited private physiotherapy practice in central Hamilton, New Zealand.
• Apart from our main clinic, we service two additional satellite clinics and sports teams.
• We treat a variety of clientele from acute, sports, post-operative and general musculoskeletal conditions.
• Great mix of regular and loyal clientele.

What we are looking for:
*A down to earth and approachable person, with a can do attitude.
*Passion for service excellence.
*You will primarily be based at our main clinic, however, some coverage may be required at our satellite clinics.  You will also need to be open to providing sports physio coverage as required (training and mentoring will be provided).
Our commitment:
*We are committed to supporting staff and looking after their health and well being, this includes working together to create a work/life balance.
*Competitive remuneration package.
*Regular in-services and professional development.
New graduates are welcome to apply.
Lets talk further if you are full of passion and drive for excellence.
E-mail in your application and CV to: admin@performanceplusphysio.co.nz or alternatively, you can contact Sufia Ali on 021 131 6839 for a chat.
An exciting opportunity exists for a motivated physiotherapist to join the team at Physiotherapy In Yass.
We are a small well established physiotherapy practice in Yass with an excellent reputation amongst the medical and general community located 1 hour from Canberra.
We provide a hands on approach to patient care. The successful candidate will work with a mixed case load from sporting injuries, spinal pain, orthopaedic rehabilitation and chronic disease management.   We work closely with like minded Allied Health professionals within our establishment.
You need to be a motivated and enthusiastic physiotherapist who is keen to excel in a private practice environment. The right person will have:
Excellent hands on physiotherapy skills;
An interest in Clinical Pilates;
Excellent interpersonal skills and the ability to work with a range of patients;
Effective verbal and written communication skills and be IT literate (training provided);
The ability to work independently and also within a team;
Have a positive and enthusiastic attitude.
We will consider full time and part time hours.
Requirements
The position best suits applicants with 2+ years' experience;
Full AHPRA registration;
Full registration with Australian Physiotherapy Association;
Professional Indemnity Insurance;
Working with children police check;
Current first aid certificate;
Current driver's licence.
Please check out our website at www.yasswellnesscentre.com.au and email CV's to
enquiries@yasswellnesscentre.com.au
March 2019
Auckland: Full time Physiotherapist
Marina Physio is looking to employ a Fulltime Physiotherapist
Ideal applicants will be interested in Sports and Manual Physiotherapy, including helping out with sports teams. All levels of experience would be considered, new or recent graduates through to those with several years experience. We are just looking for the right person for our clinic
The role is for a full time physiotherapist working within a busy, well established medical practice with GP's, Orthopaedic specialists and Podiatrists. We have a large referral base with strong relationships with Doctors and specialists.
You would be working with highly experienced post graduate qualified physiotherapists, that also teach on post graduate courses. Physiotherapists that are involved in International level sports teams as well as Physiotherapists with wide ranging skills, including acupuncture, manual therapy, pelvic health and pilates. You would be working in a team that supports continuing education and development.
If this sounds like an opportunity you may be interested in, please send a covering letter and CV to:
Oliver Low – oliver.low@marinaphysio.co.nz
Derek Timmins – derek.timmins@marinaphysio.co.nz
Or Phone
09 534 4045
February 2019

FULL TIME MUSCULOSKELETAL PHYSIOTHERAPIST VACANCY
Avondale Family Phsyiotherapy, Auckland City, Auckland
Avondale Family Physiotherapy clinic is based in Avondale on Rosebank Road. We are looking for someone awesome to join our small team. We are a newly refurbished clinic that provides an air-conditioned working environment, with brand new equipment and all the resources you could need to treat your patients to the best of your ability. We have an in-clinic gym with a Pilates reformer machine. We are a community-based practice, which has built strong relationship with our local GPs and other health practitioners, meaning our clinic is continuing to expand.
Our physio team here is friendly and keen to keep on improving our skills in a supportive learning environment.
New grads will enjoy the non pressured environment that gives you chance to put your new skills to work.
We provide continuous in-house training to support you in your journey to become the best physiotherapist you can be. We are situated right next to ample public parking, but free staff parking is provided.
We use Gensolve software so time spent on patient notes is more efficient, leaving us with more time to work with our patients. Our goal is to provide our patients with quality care, treatment and rehabilitation; therefore most of our appointment times are 45- 60mins.
With a wide range of patients coming through our doors each day, we are looking for someone who will put these people at the centre of all they do.
New Grads are welcome to apply or more experienced physios looking to make a change to a great working environment.
To become a member of our team you need to be:
*Passionate and enthusiastic about helping patients achieve optimal health and outcomes
*Organised with a high standard of documentation
*Like to work hard and have fun with an amazing team
*Motivated to learn and to grow your network of clients
*Confident in communicating with colleagues and patients
All applicants must hold a current NZ physiotherapy APC and have relevant visas to work in NZ. This position is preferably full time but we are also looking for a part time clinician. Both are waged positions but will contract by negotiation if preferred.
We are happy to discuss hours and remuneration on application.
So no matter where you are in your career, if you are motivated to make a difference to other people's lives and want to be part of an expanding practice and this position sounds like your cup of tea please email your cover letter and CV to: barb@avondalefamilyphysio.co.nz
Check us out at www.avondalefamilyphysio.co.nz
Applicants for this position should have NZ residency or a valid NZ work visa.
February 2019

MSK PHYSIOTHERAPIST (FULL OR PART TIME) – KERIKERI, BAY OF ISLANDS.
Offering a $3,000 NZD relocation allowance (FTE) for the successful candidate.
We are looking for a MSK physiotherapist (full or part time) to join our friendly and supportive team. We have an exciting position available at The Doctors Kerikeri / Kerikeri Medical Centre.
The Bay of Islands is a stunning lifestyle location. This is a wonderful opportunity to join a progressive physiotherapy business in the Bay of Islands, NZ.  Since 2004 Bay Physio Ltd has been passionately delivering a high standard of musculoskeletal physiotherapy to the local community.
We have affordable housing, an amazing lifestyle and a great standard of living compared to Auckland.  Learn to dive or sail and bike in our world class Waitangi Mountain Bike Park (www.wmbp.nz) or on the Twin Coast Cycle Trail.
With clinics in Paihia, Kerikeri and Moerewa Medical Centres we have a large client base and strong links within the multidisciplinary team. We work with ACC under the Physiotherapy Services Contract and provide ACC's vocational rehabilitation and pain management service contracts. We also have close links to the local gyms in Kerikeri, Kawakawa and Paihia for rehabilitation, strength and conditioning programmes.
Applicants will ideally have a passion for manual therapy, pain management and  sports & exercise rehabilitation. A high clinical, professional and customer service standard is required. NZ registered & current APC essential. The successful candidate will be coachable, a strong team member and have at least 2 years appropriate experience.
Offering:
Excellent remuneration.
Ability to up skill from a generous CPD package, structured IST with experienced musculoskeletal physiotherapists (Masters Manip Therapy, Curtin, WA).
CPD package: $1500 p.a. towards Post Graduate / Masters Programmes at AUT – including COMT.
Excellent clinic facilities / superb reception staff / full use of well-equipped rehab gyms / Gensolve PMS & Physiotec computer exercise programme.
Contact: 0212468021 or email robin@bayphysio.com
December 2018 

Physiotherapist – Auckland/ Epsom
We are looking for an enthusiastic physiotherapist to join our team. This is the perfect role for you to work with an experienced team of physios who are passionate about physiotherapy.
This role offers you the opportunity to establish a good client base in the Epsom and Greenlane areas.  You will primarily be providing physiotherapy services for a variety of musculoskeletal, orthopaedic and sports injury conditions.
Our team approach is to ensure we empower our clients and provide a great service.  You will receive a comprehensive induction, ongoing support and professional development. New graduates welcome. Mentoring provided.
What we offer:
Competitive Remuneration Package
Full time position / will consider a part-time role
Position Requirements:
Annual Practicing Certificate
Please email CV to info@epsomphysio.co.nz , alternatively if you have any questions please contact Trudie on 095240624
November 2018
TE ATATU SOUTH, WEST AUCKLAND (Absolute Physiotherapy)
Sole practice for sale situated inside Club Physical gym for past 20 years with excellent well-established client base.
-Part of Te Atatu South Health Group (Doctors ,Midwives,Pharmacy and Dentist)
-Lease in place till 2028
-Fully Accredited with HADANZ
-ACC contracted with scope to increase contracts through gym for other services
-Includes all equipment , plinths, computer and database (current PMS -Peak)
-Owner is changing professions so would be walk in sale, but willing to negotiate a deposit and installment sale.
-POA with financials available for genuine interested parties
This is an ideal opportunity to purchase an already existing practice either as a first time owner or as a satellite or further clinic for  a larger practice group.
Enquiries to grantpatten3670@outlook.com  0210538640
For sale –
Shares in Private Practice in Invercargill –
Owner/operator needed to join busy city practice with 25 years of business history in the province.   One third shares on offer.
Must be a practicing physiotherapist with the ability to work within the business.
Seeking a self-starter who wants to join an existing team offering physiotherapy with an emphasis on manual therapy excellence, patient empowerment and functional rehabilitation. Apply in confidence to Chris Gibb, Prohealth Physio. Email: chris@prohealthphysio.co.nz
PART TIME PHYSIOTHERAPIST – AUCKLAND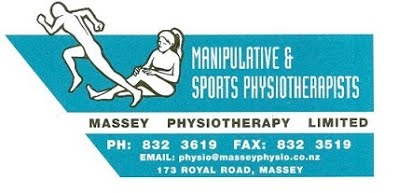 Massey Physiotherapy has a part time position available for a musculoskeletal physiotherapist. The clinic has a strong manual therapy and exercise rehabilitation focus.
The clinic provides high quality health care services to the community and will give you an opportunity to work in a friendly, supportive environment managing a variety of injuries including sports, occupational, spinal and post-surgery rehabilitation and pain management gym programmes.
Remuneration package negotiable dependent on experience and qualifications.
The successful applicant must be New Zealand registered and have a BHSc (Physiotherapy) or equivalent qualification and current Annual Practicing Certificate.
Please email CV to Maureen at maureen@masseyphysio.co.nz or phone 09 832 3619 or 027 257 2210.
November 2018
Senior Sports Physiotherapist Required for Part Time or Full Time Role – Ponsonby, Auckland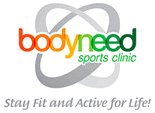 Are you a sports physiotherapist focused on getting truly life changing results for your clients? Would you like an opportunity to join a multidisciplinary clinic that actually works together?
We are a team of physiotherapists, massage therapists and Pilates trainers who work together on a daily basis to achieve outstanding results for our clients. An opportunity to join our team at Bodyneed in either a full or part time role is now available. Our clinic has a strong manual therapy and exercise rehabilitation focus. We are well renowned as endurance athlete specialists with many top NZ athletes as clients.
This is an opportunity to stretch your wings as a physio and build your profile as a top sports physiotherapist. To be successful in this role you will have great networking skills and an understanding of what it takes to build your own client base. Experience in Pilates and sports biomechanics and Post Graduate qualifications would be an advantage.
We have a purpose built clinic and rehab studio, we are fully computerised and have an amazing team and an excellent in-house training programme. Competitive rates, incentives and further bonuses available for the right candidate.
Join a team that strives to be the very best!
Please send your CV and cover letter to bodyneed@bodyneed.co.nz
Noomi Johnsson, Practice Manager, Bodyneed Sports Clinic, Ponsonby, Auckland.
We look forward to hear from you!