Best Methods of Differential Diagnosis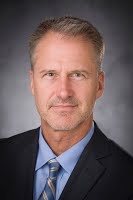 Friday, 18 August 2017
9.00am – 5.00pm
Holiday Inn, Rotorua
Chad Cook, PT, PhD, MBA, FAAOMPT is professor at Duke University, the program director of the Doctor of Physical Therapy division with an appointment in the Duke Clinical Research Institute. He is a clinical researcher, physical therapist, and profession advocate with a long-term history of clinical care excellence and service and 17 years of academic experience. He received his BS in Physical Therapy from Maryville University (St. Louis) in 1990 and PhD (2003) from Texas Tech University. Dr. Cook received fellowship status at the American Academy of Orthopedic Manual Therapy in 2006. Dr. Cook has published over 210 peer-reviewed papers and has keynoted in 6 continents and numerous countries. He has two textbooks in their 2nd edition and a third textbook in its first edition. Dr. Cook has a long-standing history of service roles as an editor-in-chief or associate/special topics editor for multiple journals including JOSPT and BJSM. Dr. Cook has won numerous awards locally at Duke for teaching, is the 2009 Baethke-Carlin award winner for the American Physical Therapy Association, is the 2008 recipient of the Helen Bradley career achievement award, is the 2005 winner of the J Warren Perry Distinguished Authorship Award, and was the 2017 Pauline Cerasoli lecturer.
Best Methods of Differential Diagnosis
A large quantity of specials tests exist and these tests are designed to differentiate musculoskeletal conditions. Recent meta-analyses have identified significant methodological weaknesses and great variability across studies of diagnostic accuracy. Further studies have shown that tests designed to identify selected musculoskeletal conditions (e.g. SLAP lesions, hip intra-articular dysfunction) perform poorly in nearly all studies and demonstrate poor diagnostic utility. Poor diagnostic utility is actually very common among most special tests with only a few demonstrating providing clinical value. This course addresses a number of features associated with differential diagnosis. First, the course discusses the World Health Organisation (WHO) criteria required to qualify as a "diagnosis". Second, the course discuss the necessity (or lack of necessity) for an accurate diagnosis. Third, the most common metrics are discussed to allow standardized evaluation of special tests. Fourth, the "best tests" will be discussed using the common metrics and research study quality to guide the selections. Lastly, common conditions are outlined that fail to meet the diagnostic criteria of the WHO but are encountered daily by physiotherapists. The course will consist of demonstration, discussion and debate.
Learning Objectives:
Attendees will compare and contrast the World Health Organisation criteria for diagnosis.
Attendees will discuss the common metrics for differential diagnosis.
Attendees will analyse the "best" tests for diagnosis of musculoskeletal disorders.
Attendees will debate the reasons there is notable variability in reporting of diagnostic values across studies (in the literature).