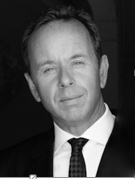 Understanding Lumbar and Pelvic Girdle Pain: An Evidence Based Course on Clinical Anatomy, Biomechanics and Effective Rehabilitation
Dr. Andry Vleeming co-founded the research group locomotor system at the Medical Faculty, Erasmus University, Rotterdam, Netherlands in 1981. He founded the Spine & Joint Rehabilitation Centre in Rotterdam in 1996 and is the Chairman of the World Congress of Low Back and Pelvic Pain, organised every three years.
Over this course Dr Vleeming will present his research work and distill a 30 year career into a digestible weekend workshop that promises a new understanding and sets of new skills for practice.
This course will be especially related to better diagnostics and treatment of lumbar and pelvic girdle patients. The course has both theoretical clinical content as well as hands on demonstrations.  Dr Vleeming will show both the clinical research and his clinical work with patients.
Main objectives:
Provide a critical insight into the complex anatomy and function of the lumbopelvic area
Present a clinical reasoning model that analysis the mechanism behind lumbar and pelvic dysfunctions
Disseminate new data about rehabilitation strategies in the spine and pelvis
Date:                 Auckland – Saturday and Sunday, 2 and 3 February 2019
Venue:              Room AA119, Physiotherapy Department, North Shore Campus, AUT University
Time:                Day 1: 9am – 5pm & Day 2: 9am – 4pm
Course Fee:     NZMPA Members:         $520.00       Non-Members:              $600.00
Register form: Dr Andry Vleeming Course 2019